Insight Sundarban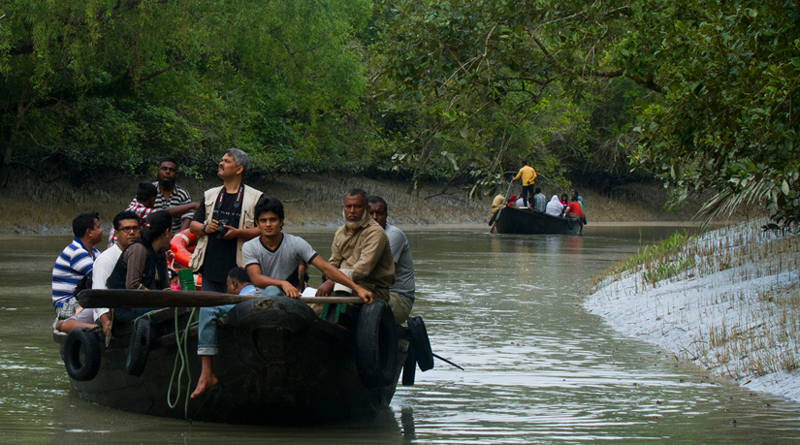 The morphodynamic of "Forest-beauty" Sundarbans with endless diversity of vibrating nature is a suitable habitat of world famous luxuriant mangroves and royal Bengal tiger. Sundarbans is a part of delatic plain of fluvio-marine deposits. Covering an area of 25500 sq km of booth india and Bangladesh – a part of World's largest Ganga-Bramhaputra delta at the confluence of Bay of Bengal.
Sundarban is Excellent for its amazing quiet nature and simultaneously it is awe-inspiring adobe of Royal Bengal Tiger (Sundarban Tiger), Salt Water Crocodile, King Kobra or Snakes.
Again it is merciless when the saline waters destroying the embankments of tidal rivers during cyclones or strom surges inundate agricultural land. Crops are being Lost  and no crops ensuring 6-7 years in the salinated soils.
Still  Sundarbans is Beautiful when banks of rivers are innundated with semidiurnal tides, skylark floats with the ripples of River Waters.
Biolumincense of Noctiluca of the river water blazes all on a sudden in the gloom deeper at winter night.
In Sundarbans there is no such demarcation between forest and water and it look like a big painting on canvas having different storkes of colours given  by an inadvertent artist.  Some times water here touches  the line at which earth and sky appear to meet;  Sometimes it kisses the soil and waters.